NEXT LEVEL CLEAN BEAUTY
We believe in skin that looks like skin, and radiance that comes naturally. With purity and luxury as our guide, we are challenging the conventions of beauty to create something radically new through clean, safe, and potent formulas that protect and revitalize your skin.
The best clean make-up and skincare formulas can only be built from the ground up. Not every natural ingredient is good for the skin, nor is every synthetic bad. Clean beauty is where those two collide, with conscious, carefully selected ingredients and no compromises.
This is unique because our mix of clean and active ingredients in functional dose guarantees effective results. With science and technology moving fast, we are evolving and challenging ourselves to do better every day.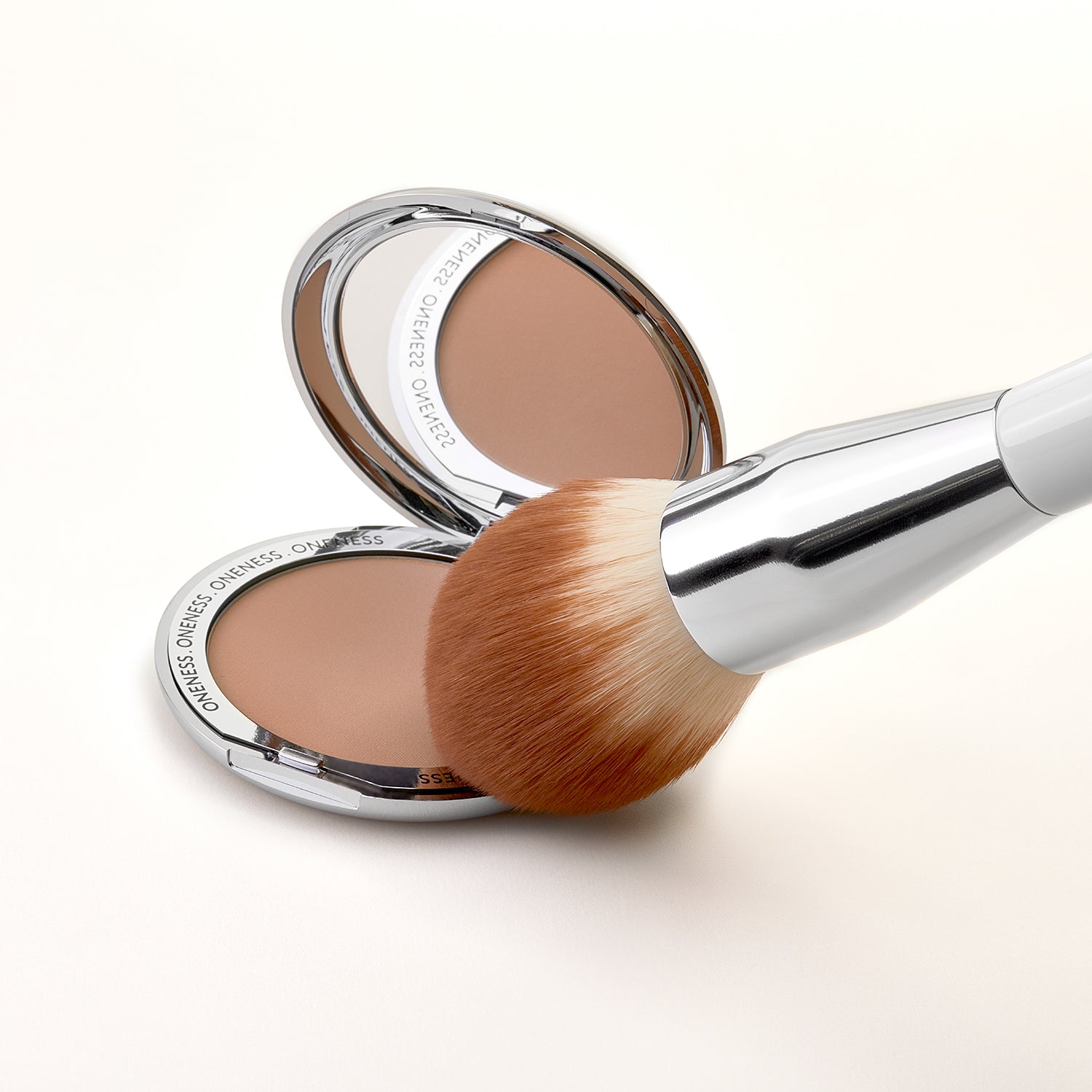 THE CLEAN INGREDIENTS
We are trust driven and offer maximum claims and ingredients transparency. To help you make an informed decision, we are disclosing the complete list of ingredients for each product, so you know what's inside and what's not. We even encourage you to compare this to other products on the market and spot the difference.
Our own ONENESS blacklist
Acrylamide, Acrylates, Aluminum Salts, Animal Oils/Musks/Fats, Arsenic, Benzophenone related compounds, BHA, BHT (> 0.1%), Bromostyrene, Butoxyethanol, Butyl methacrylate, Butylene glycole, Carbon black, Chemical SPF, Coal tar, DEA, Deastyrene, Divinylbenzene copolymer, Dvbcopolymer, ETA, Ethyl acrylate & methacrylate, Formaldehydes and Formaldehyde realising agents, Hydroquinone, Hydroxypropyl methacrylate, Lead, Lead Acetate, MEA, Mercury & Mercury Compounds (Thimerisol), Methoxyethanol, Methyl methacrylate, Methylchloroisothiazolinone, Methylisothiazolinone, Methylparaben, Mineral oil, Nanoparticles as defined by EU, Octinoxate, Oxybenzone, Parabens, Paraffin (if not USP grade), Petrolatum (if not USP grade), Phenoxyethanol (> 1%), Phenylenediamine, Phthalates, Polyacrylamide, Polytetrafluoroethylene (AKA, Teflon), Resorcinol, Retinyl Palmitate, Silicones, Siloxanes, Sodium styrene, Styrene, Styrene oxide, Sulfates, Synthetic fragrances (> 1%), Talc (if not asbestos free), TEA, Tetrahydrofurfuryl methacrylate, Toluene, Triclocarban, Triclosan, Trimethylolpropane trimethacrylate, 1,4 Dioxane (> 3ppm)
- a collective of banned ingredients - exceeds the highest international standards of cosmetic safety, even the EU's list of 1.400 banned chemicals.
This list is long and the result of scientific studies and latest research. It guarantees that you will never find substances linked to harmful health effects in our products. To name a few, we avoid parabens, phthalates, chemical sunscreens, silicone, mineral oils, D5, talc and other cancerogenic or hormone-disrupting ingredients.