OUR STORY
ONENESS was founded on the principles of clean formulas, maximum protection and care.
Raised in Athens and educated in London, our founder Isida has always been living a fast life. She started to suffer from skin acne among other issues and finally quit her high-stress marketing job in the luxury industry to turn this negative experience inside out.
She was looking for luxurious make-up and skincare, formulated with clean, skin-loving ingredients to actually improve and heal her complexion over time. But she just couldn't find what she was looking for; a serum as the basis for her skin care that was formulated without harmful ingredients; a powder with buildable coverage that would allow her skin to breathe, with active ingredients for even the most sensitive skin; and a brand with a conscience.
Once she had her product philosophy, she got to work with some of the finest manufacturers in Europe to create something that did not yet exist.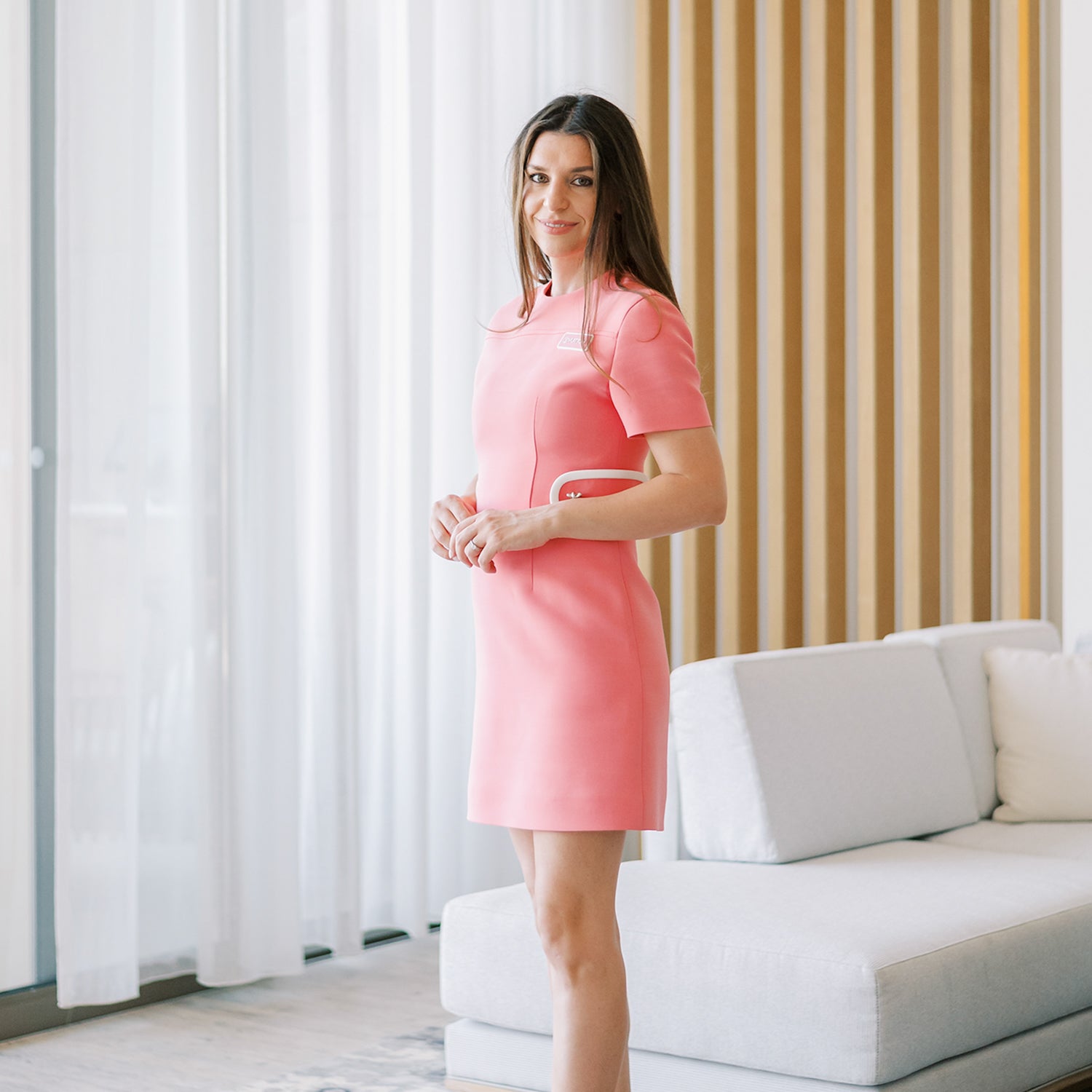 #ONENESSWORLD
We believe that make-up and skincare shouldn't be separated. Advanced technologies have made it possible to blur boundaries between them, offering clean beauty and care in ONE.
Our approach is driven by science and our products are formulated with precious ingredients of the highest purity, consequently avoiding everything linked to unfavourable or harmful health effects.
This is unique because all our products are truly clean without compromising on efficacy or luxury, helping women to show their best-looking skin and improved makeup results.
We are applying this clear vision not only to our formulas but to all aspects of our business. This has not always been easy, especially in the beauty industry where perception is often more powerful than reality. But we are continually working to push the boundaries further.