SUSTAINABILITY
Sustainability is at the core of every decision we make and the underpinning of how we define luxury. We help to make sustainability a lifestyle by pushing formulas, packaging, and processes to be more conscious to the planet. Everything is a chain of thoughtfully selected elements to minimize the impact on the environment and within our communities.
Our way of operating requires more time and resources, but we believe it is a good way to do business. This is what motivates us and makes us do better every day.
+ READ MORE
Carbon-neutral deliveries: we are committed to making all our deliveries and returns carbon-neutral by offsetting the impact of otherwise harmful emissions.
Production: we work with manufacturers who are certified for environmentally-friendly, energy-efficient production processes and who optimize their energy consumption through the use of renewable sources or minimizing the waste of water.
Sourcing: We source locally, mainly from Italy and France as well as from some selected suppliers within Europe.
Packaging: the specific designs of our packaging help to use minimal materials, improve recyclability and energy efficiency. We use FSC-certified paper for all our secondary packaging.
Race to ZERO: As a member of the SME Climate Hub, we have joined the United Nations Climate Change Race to Zero Campaign and have committed to halve greenhouse gas emissions before 2030 and reach net-zero emissions before 2050.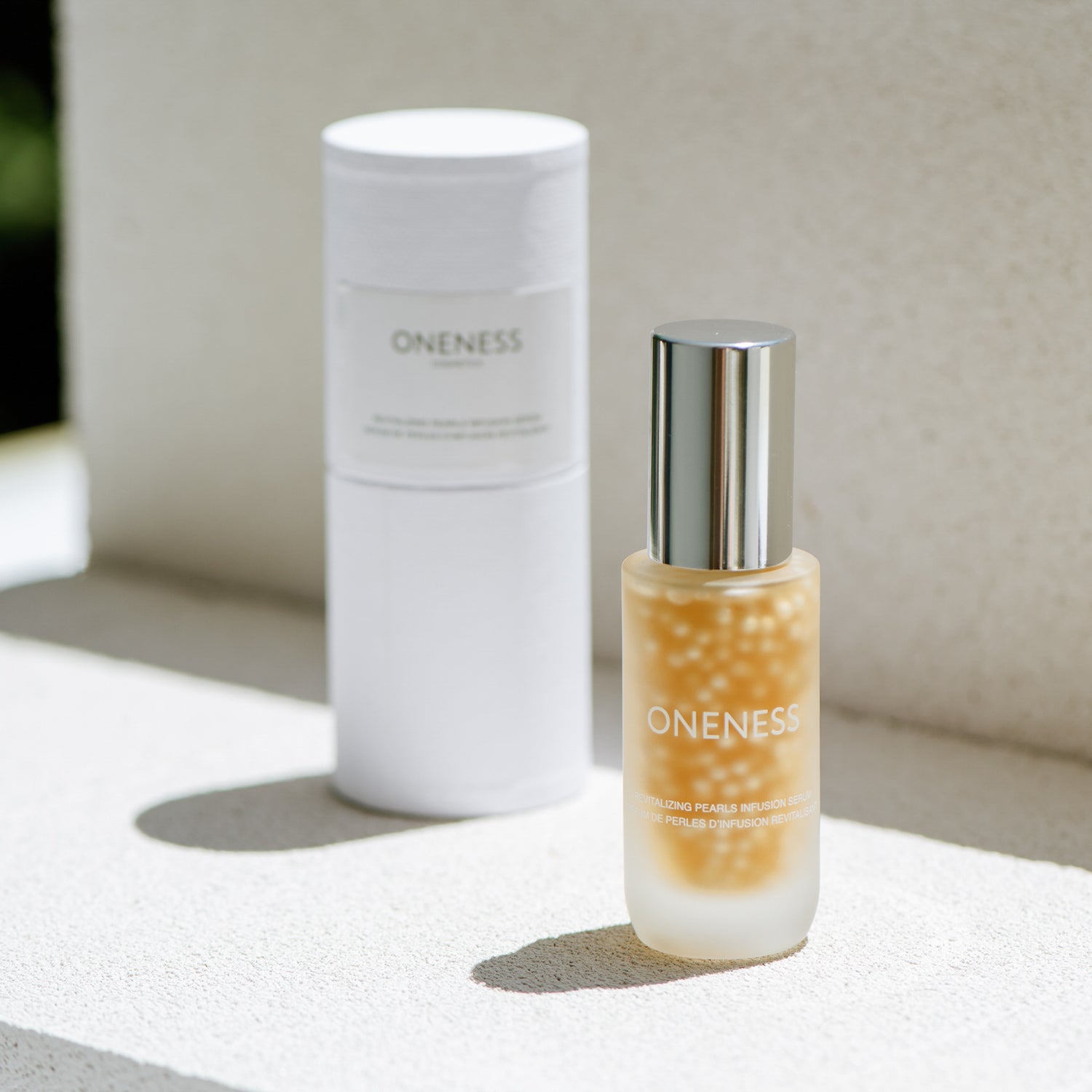 CRAFTSMANSHIP
We love the fact that our sustainable packaging is produced slowly and by hand. This way, we believe it develops character. Our skillful artisans are the people who help to make the vision of ONENESS complete, merging the beauty of Italian design and our clean products in a unique way to make sustainability a lifestyle.